A unique working environment
0 metres from the centre.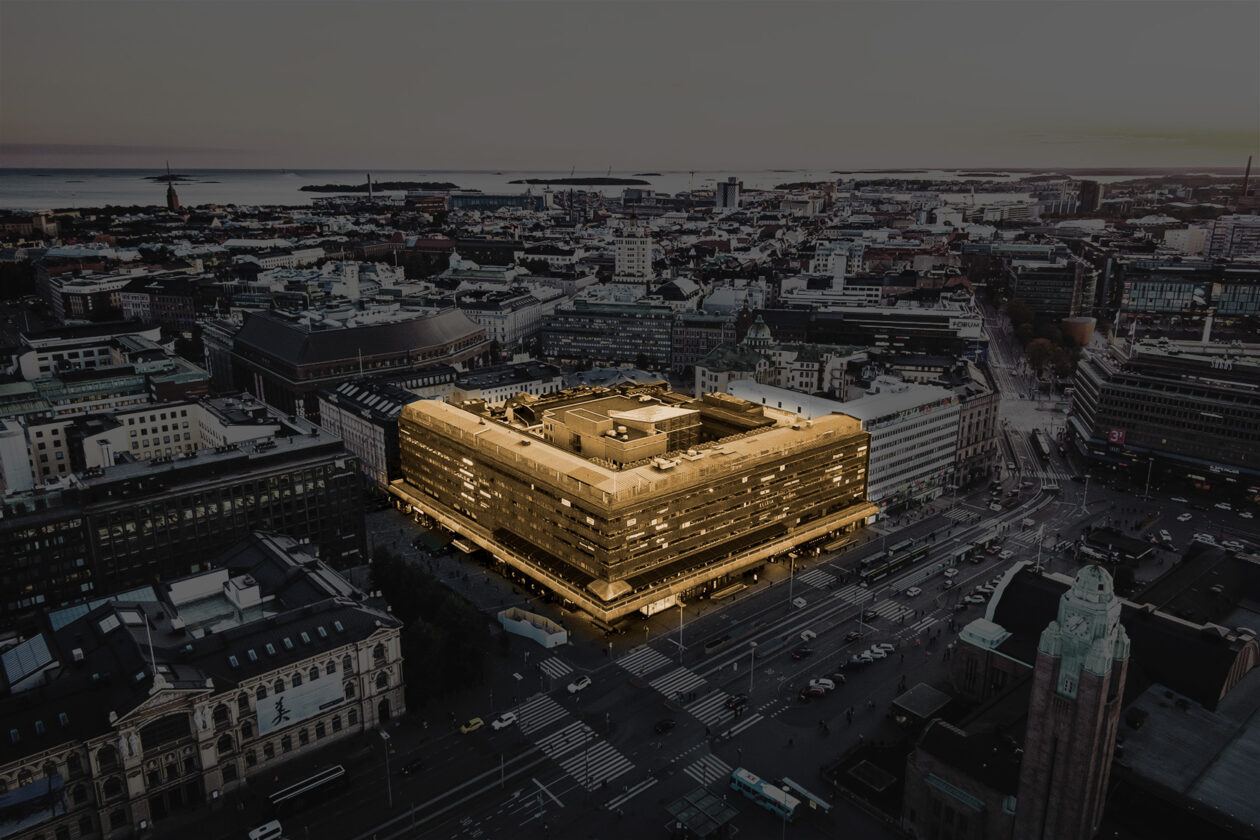 Uncongested connections within the city and to everywhere.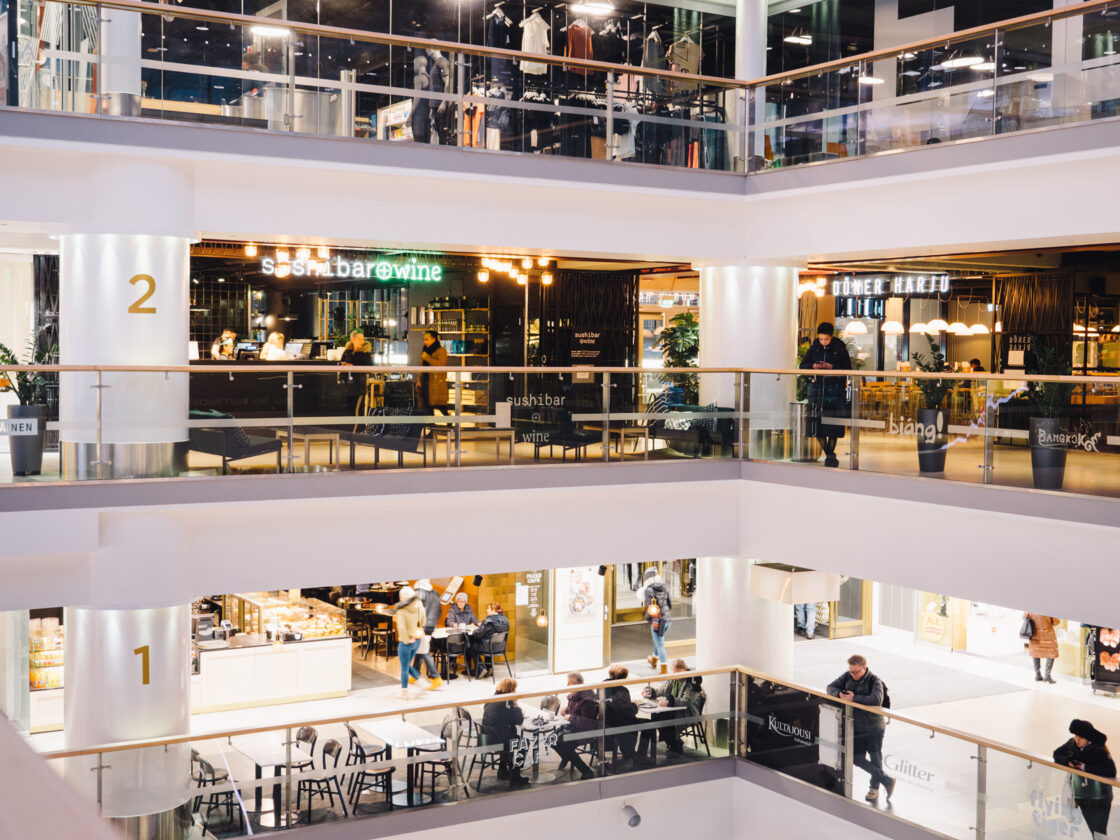 Shops, entertainment, culture, and restaurants within a walking distance.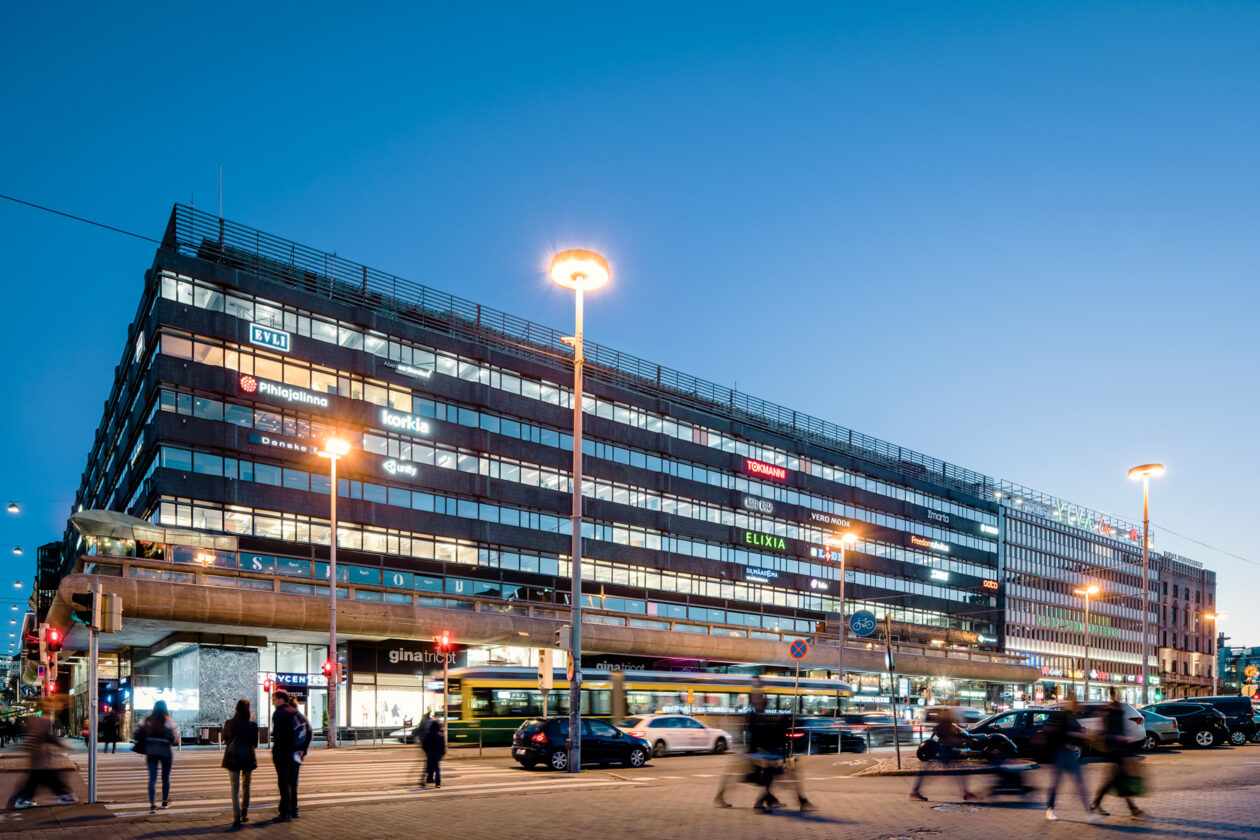 A stunning view. Life in front of your eyes.
"Our success is built on team work. It means we need office space that brings people together and is easy to get to"
Sakari Nahi, CEO of Zure
The property and services
CITYCENTER is a wonderful collection of gems of Finnish architecture from different eras. Three office buildings designed in different eras offer a versatile range of premises for those seeking an urban location and absolutely the best traffic connections in Helsinki. The shopping centre located at the site offers a broad range of business and wellbeing services to make the employees everyday life easier. And what cannot be found within the shopping centre, can certainly be found within a radius of 100 metres.
The railway station, the Kamppi long-distance bus terminal, and the Forum shopping centre can be accessed through pedestrian tunnels without exposure to the weather. There are numerous parking possibilities, e.g., at Eliel, WTC, Forum, and Stockmann. Other vehicles can be stored in safe, locked storage facilities.
The Citycenter offices have been granted the BREEAM Very Good level environmental certificate. BREEAM (Building Research Establishment Environmental Assessment Method) is an international environmental classification system for buildings, aimed at decreasing the environmental impact of buildings and developing healthier working environments.
Services
Citycenter is located as close to the Helsinki center as it is possible. Under its roof, you can find a multitude of services and the rest within a 100 meter radius.
High quality café and restaurant services
Versatile health services
A sport and fitness center Elixia
The best public transport connections in the city
Plenty of parking space in the parking garages in the area
The shopping centres' various grocery and specialty stores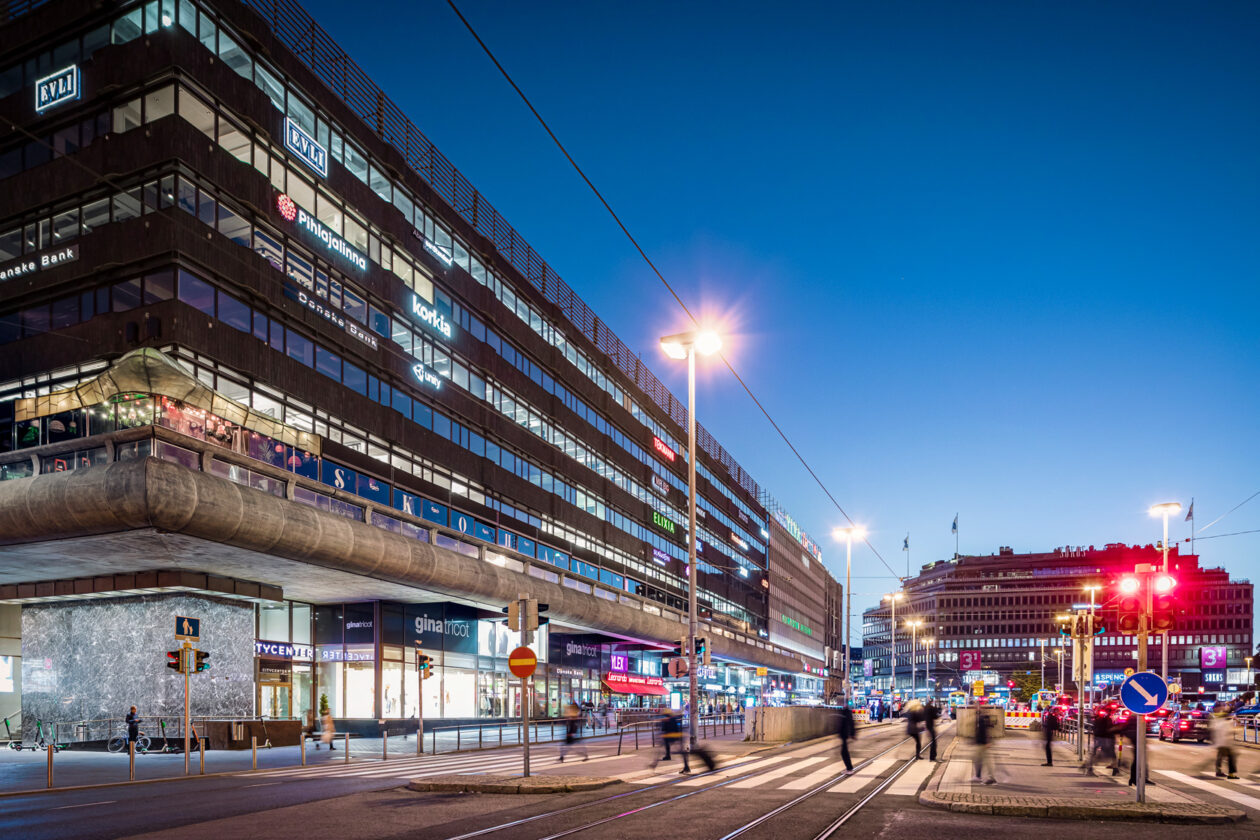 Kaivokatu 8
KAIVOKATU 8 is one of the best-known buildings in Helsinki. The modern office facilities offer an excellent view of the Helsinki Railway Square and over the station in the direction of Töölönlahti.
The iconic building was designed by architect Viljo Revell.
Significant renovations have been carried out on the building in the past few years. All available space has been refurbished in 2019–2021.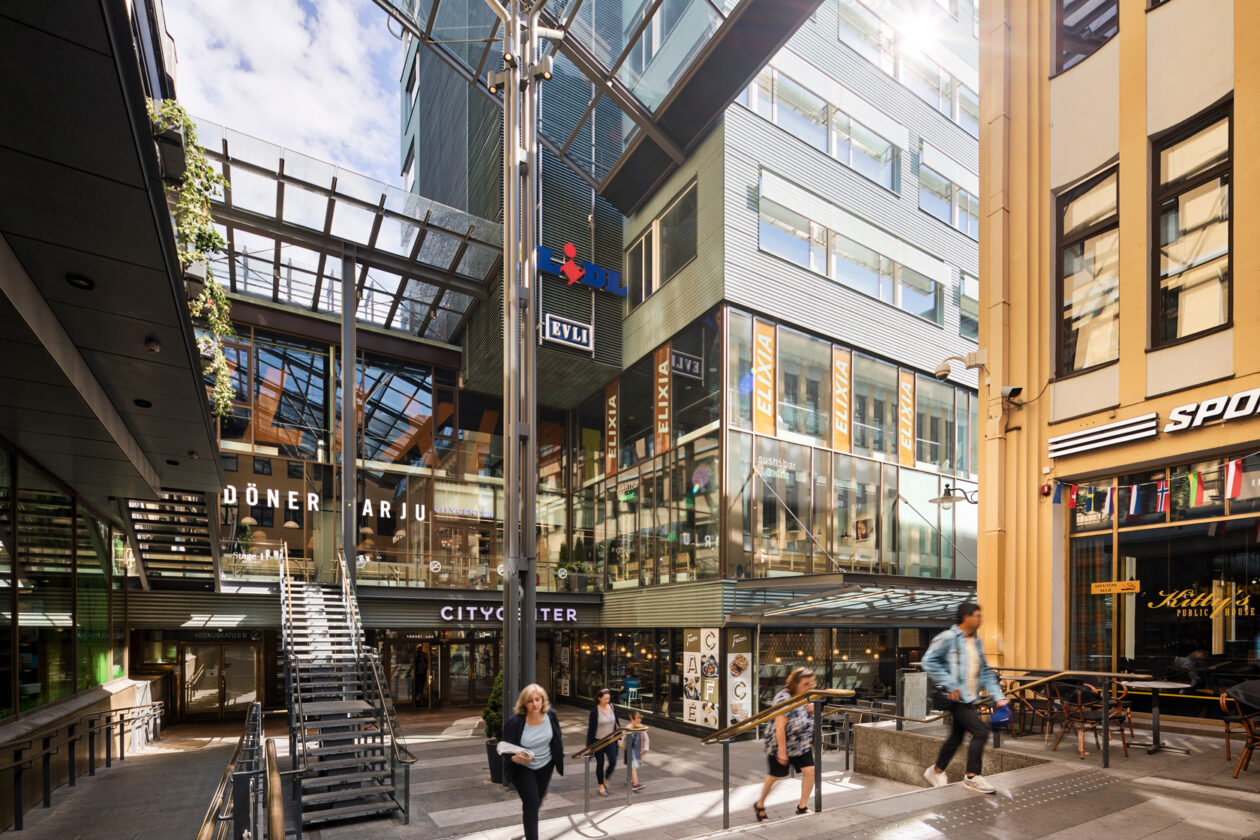 The Tower
The modern office tower with nine floors, constructed in 2011, is located in the courtyard of Citycenter's retail and office complex. The office facilities offer a great view over the rooftops of the Helsinki centre and of the Citycenter courtyard.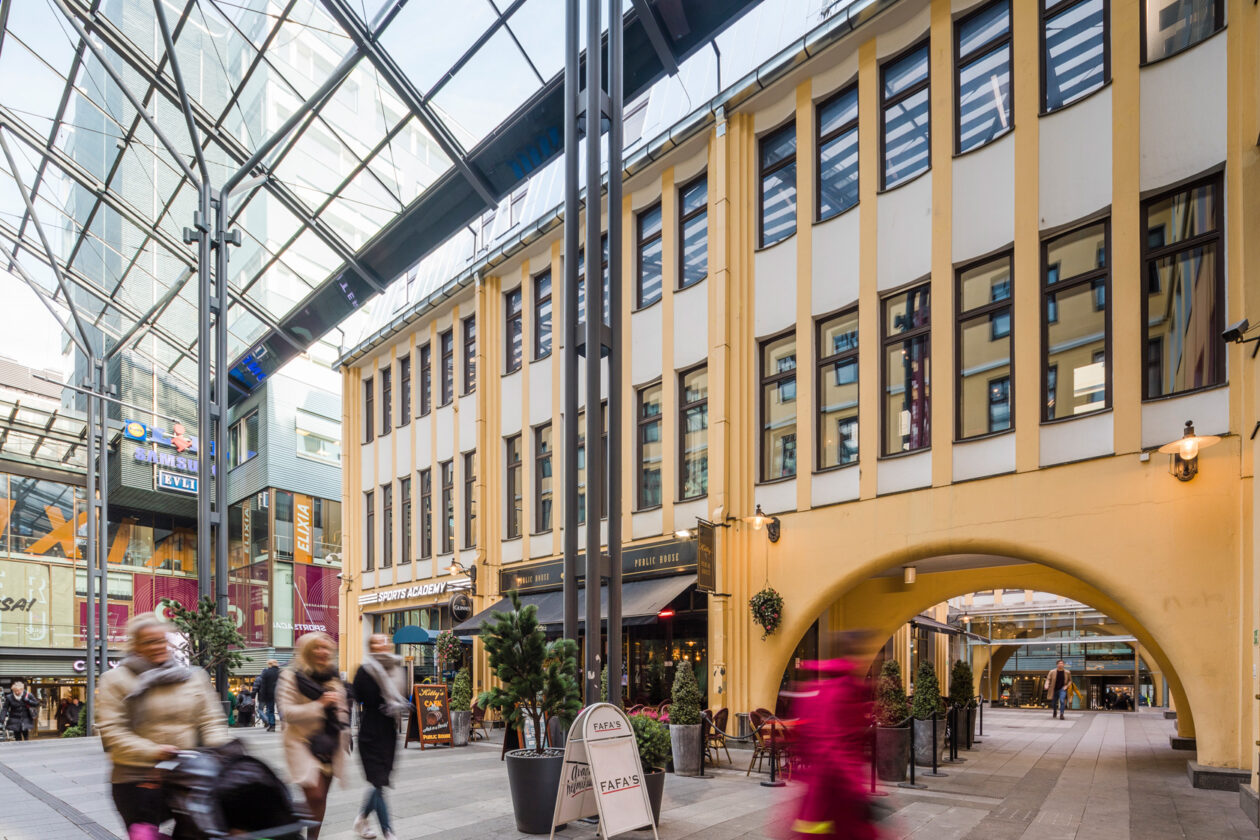 The Saarinen Building
The beautiful office building designed by Eliel Saarinen, constructed in 1910, is located in the courtyard of Citycenter's retail and office complex, in the very heart of Helsinki. The atmospheric offices have a great view of the cosy Citycenter courtyard.
In the middle of everything